Rapid and accurate microbial testing for water quality management.
Take your water testing outside the lab with ExactBlue®. Chose between an easy-to-use mobile testing platform and visual limit test kits for point-of-use rapid testing. Test for general microbial contamination of specific contaminants. Quick, convenient, and accurate, ExactBlue is an indispensable tool in your water quality management strategy.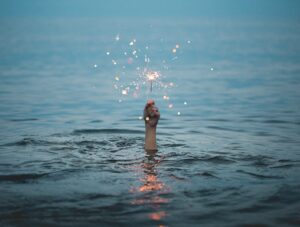 WHY TEST FOR MICROBES?
Water contamination is an issue that concerns everyone.
Over 10,000 people are infected with Legionnaire's from consuming Legionella in the USA, and the number is growing every year (

CDC

)

Legionella in plumbing systems is responsible for majority of drinking water disease outbreaks (57.6%) (CDC)

Over 15 million U.S. households obtain drinking water from private wells that are subject to various environmental contaminants including seepage through landfills, failed septic tanks, underground storage tank infection, fertilizers and pesticides (EPA)

Majority of water borne disease outbreaks (51.5%) are related to untreated groundwater (EPA, CDC)

About 60% of public hot tubs are contaminated with bacteria beyond acceptable limits (CDC)

Millions of immunosuppressed consumers can get sick easily and with greater severity when exposed to bacteria not harmful to others
With water contamination being such a grave and widespread issue, it's only logical to test your water for microbial contamination regularly. ExactBlue makes it simple to detect bacteria in minutes.
Can you tell the difference?
It's not always easy to tell if your water is compromised or not. Can you tell before it's too late?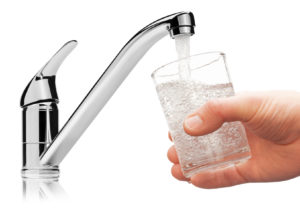 FIELD TESTING SOLUTIONS
We've created easy to use qualitative and quantitative testing products that allows you to screen water regularly. You can test for total microbes at point of use easily. By screening regularly, you can keep customers and end-users safe while saving money in the long-term.
BENEFITS
Breakthrough nanotechnology for microbial detection
1000s of times faster vs. lab by reducing testing time to minutes
Up to 50 times more bacteria detected vs. lab based culture tests
Costs reduced by over 50% per sample vs. lab testing
Quantified mobile lab kit for professional users
PRODUCTS
We have a range of qualitative and quantitive products that target a variety of uses. Please follow the link below to learn more.
RISK MITIGATION
Mitigating risk from microbial infections is an on-going job. ExactBlue ® now provides you with the tools to get the job done quickly and regularly.
Biofilm forms easily in cooling tower pipes and walls. Exact blue can directly test for bacteria and disinfectant levels and provide immediate diagnosis for corrective action.
Private wells are not covered by EPA regulations. Well water is susceptible to Seepage through landfaills, failed spectic tanks, underground storage tank infection, fertilizers and peticides, run off and more.
Make sure the plumbing on your RV is safe and check surface or ground water at camp sites easily
Compromised plumbing can become a nutrient rich environment for bacteria. Check all the outlets in your house to know if any one might be a cause for concern.
Do you have a weakened immune systems due to disease, medical treatments or genetic conditions? Check your water sources quickly to make sure you're not exposed to microbial contamination unwittingly.
THE ONLY BACTERIA WATER TESTING SOLUTION YOU NEED
PRECISE
Water testing that's comparable to lab for total microbial contamination
FAST
Test your water from your home in minutes and not days using a lab.
SIMPLE
Test can be performed easily by non-technical users
SUPER SIMPLE AND EASY TO USE
ExactBlue® is super easy to use. Connect to your phone with bluetooth. Start testing in minutes.