MOBILE, RAPID & ACCURATE WATER CONTAMINATION TESTING WITH YOUR SMARTPHONE
Managing microbial water quality is an on-going job. We've created an end to end patent-pending solution that allows you to detect and treat your water. Not only that, we've taken it one step further and provided you access to all the analysis and data you need at your finger tips.
HANDHELD BLUETOOTH DEVICE
ExactBlue brings water testing into the smartphone era. We have developed state of the art hardware that pairs wirelessly via bluetooth with your iOS or Android device. Our device is the size of a mouse and can be easily carried or stored anywhere. You can use ExactBlue in your house, office, or while traveling. Our handheld houses a number of sensors that read the reaction of the water with our vials in a process that is very similar to lab testing. We have created the hardware interface so it's reliable, rugged, and easy to use.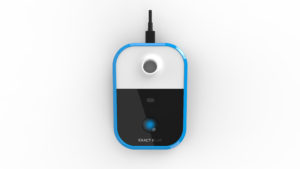 EASY TO USE SOFTWARE
ExactBlue has created software that's super easy to use. We've made the process simple – just follow the step-by-step instructions on the app. Thanks to our custom algorithms, it only takes minutes to get your test results. We take it a step further by customizing the response based on your pool or hot tub size.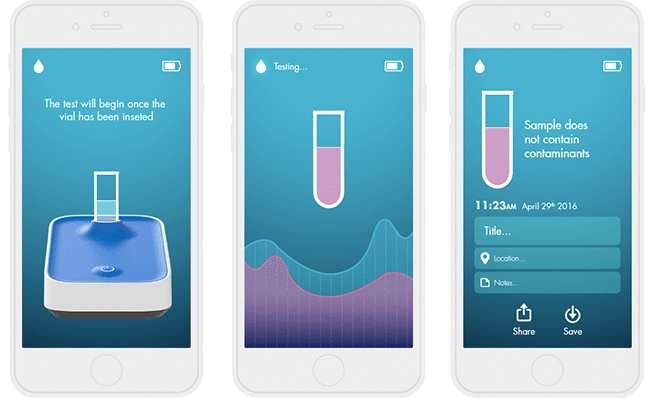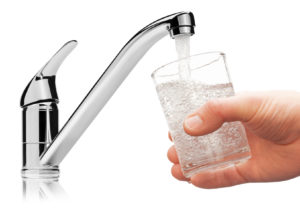 ONE TEST TO DETECT BACTERIA, BIOFILM AND FUNGI
ExactBlue detects common bacteria such as E.coli, Pseudomonas aeruginosa, species of Shigella, Enterobacter. In addition, ExactBlue is able to detect less common bacteria present in water that lab tests do not generally find. Read more here on the limitations of lab testing.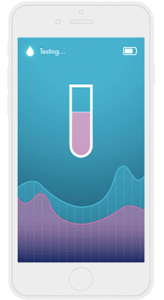 CHLORINE LEVELS FOR HOT TUB, POOL, AND SHOWER
Detect the level of chlorine in your pool, hot tub, or shower at home. Our software will combine this data with your bacteria test to tell you what you need to do next.
BREAKTHROUGH NANOTECHNOLOGY
The nanoparticles in our solution directly attach to target microbial surfaces to create a reaction even at extremely low concentration levels. This creates a high degree of confidence in our analysis. We not only tell you if your water is contaminated but at what levels too! Our technology leap frogs what's available in the market today and brings lab-like accuracy to keep you and your family safe.
Our solution detects common bacteria such as E.coli, Pseudomonas aeruginosa, species of Shigella, Enterobacter. In addition, AquaVial can also detect fungi such as Trichopyton and Microsporum, known to cause Athlete's food disease and nail infections, as well as Candida albicans.
We can quantify bacteria and fungi between 500 and 20,000 CFU/ml, and is particularly useful in understanding if low concentrations of harmful bacteria are present in your water. Our competitive advantage is the high sensitivity and accuracy of the test, with a relatively quick response time (within minutes) without a trip to the lab, which makes this technology ideal for home use.
REPORTING & REMINDERS
Your data can be optionally backed up in the cloud free of charge so you can view your dashboard at any time. We will analyze your data and tell you how your pool chemistry is trending over time. ExactBlue will also automatically remind you via email, text or smartphone notification of when it's time to test again.